Archive for
January 24, 2011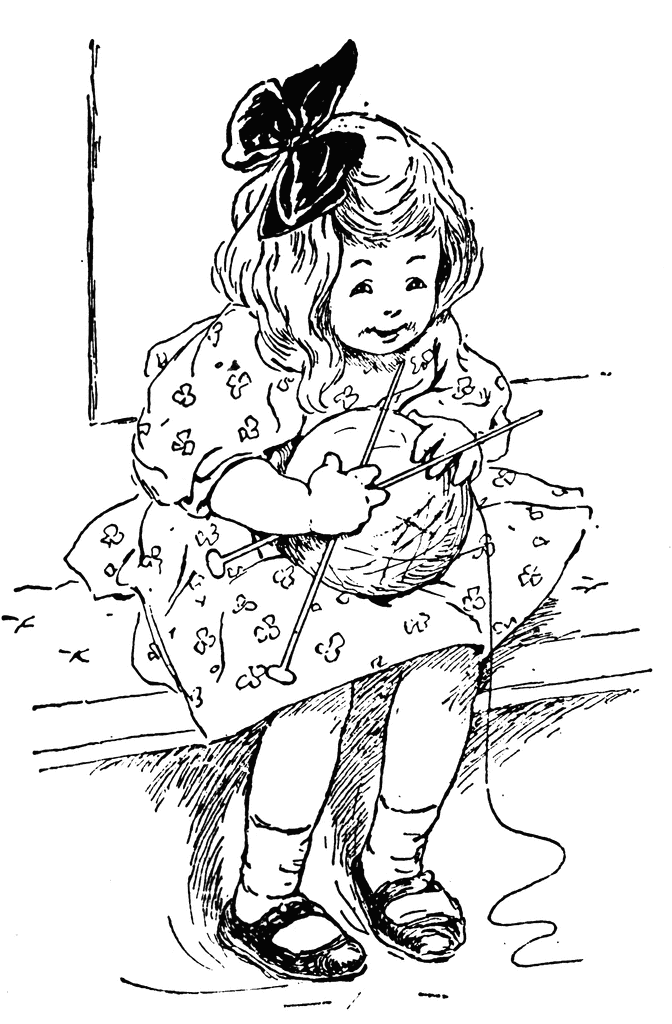 My oldest daughter came home from school today tinkled pink to report that she learned how to knit at school this morning. My pride level instantly rose to the supreme level and I know that I started to grin from ear to ear. Yes, my baby, the knitter!
What makes this announcement so much more poignant is the fact that she asked me to teach her to crochet last year but quickly became frustrated. She is left-handed and couldn't get the knack of doing everything the opposite of me. Another teacher on Ravelry told me the trick of using a mirror, but when I brought up the subject the next day, she had lost her desire and her nerve.
Well, it's back! I am so thrilled that my baby loves yarn too! I was beginning to worry that the "crafty gene" had skipped a generation. Well, my worries are no more. My daughter is making a blue (her favorite color
) scarf for her baby cousin. I can't wait to proudly display the finished product here!
I am also happy to report that my Wal-Mart has decided to return the craft section to the store. A few months ago, I went to Wal-Mart for black thread only to find that the entire craft section had been cleared out. When I questioned the manager, he explained that the corporate office had done a market analysis and decided to remove the craft department. Well, of course, I contacted that very corporate office to complain and apparently, so did a lot of others. I don't buy yarn from Wal-Mart anymore; however, I do have fond memories of saving up my money to buy cheap skeins of yarn as a child from stores just like Wal-Mart. It bothered me that young boys and girls would no longer have that option. Now, they do! The department was well stocked with Red Heart, Lion Brand, and Sugar 'n Crème. There was enough yarn there to keep many knitters and crocheters, both young and seasoned, busy for a long while.
It looks like Monday is turning out to be a great day after all. Happy Stitching!
 

Before I formed you in the womb I knew you, before you were born I dedicated you, a prophet to the nations I appointed you.  Jeremiah 1:5